Explore the authentic side of Florence and Its Unforgettable sights with a knowledgeable local guide on a high-quality bike!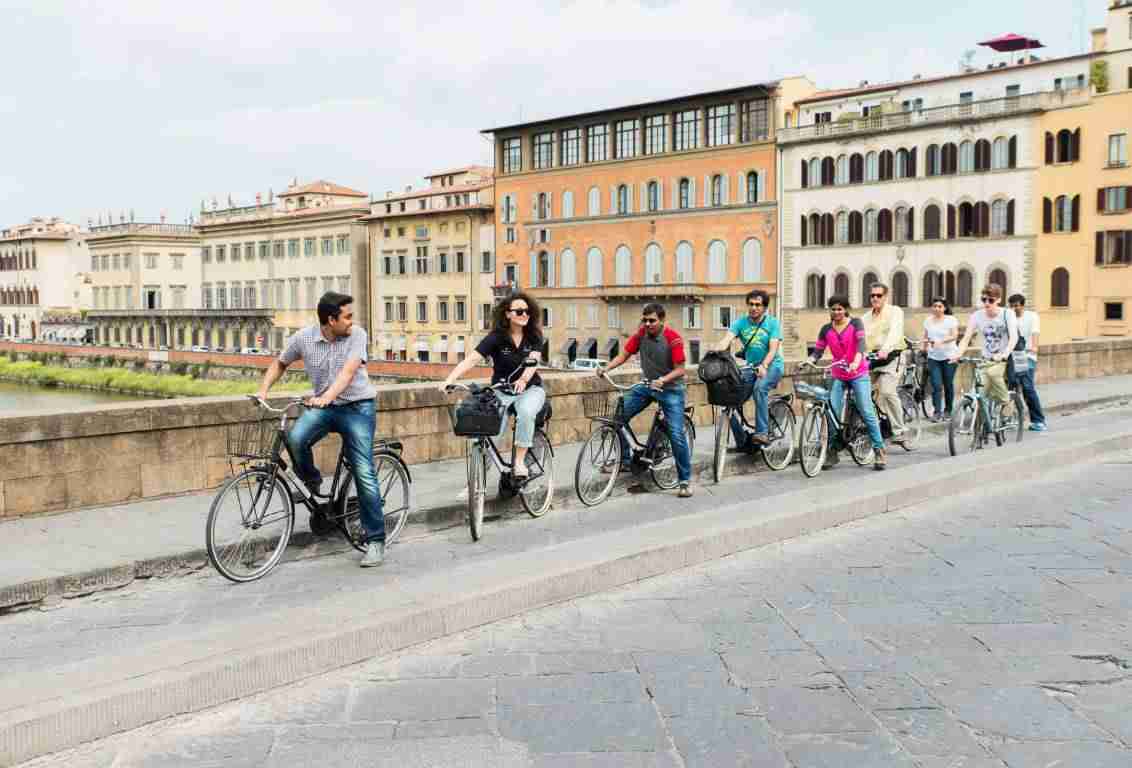 Join us for a Florence private bike tour with a time-tested and unique itinerary, giving you the chance to see the main attractions of Florence, on board a high-quality 24-speed bike.
This bike tour is perfect for families, couples, and single travelers looking for a great introduction to the city.
Led by an expert and knowledgeable local guide. The first part of the tour takes place in the "Oltrarno" neighborhood, where our office is conveniently located (we are the only tour operator on this side of the river, more quiet and authentic!)
Here we will see old shops and artisan workshops, and typical narrow streets with trattorias and bars that you might want to visit later in the day!
Coming into Santo Spirito square, we spend our first stop finding out about the history of the church, the last realization of the Florentine Renaissance genius Filippo Brunelleschi, that counts among its masterpieces a wooden crucifix by a young Michelangelo.
We set off again, and in just a few minutes the imposing Piazza Pitti opens up before our eyes! The majestic palace, once home to the Dukes of Tuscany, hosts no less than seven Florentine State museums, among them the Boboli Gardens and the Palatine Gallery, where masterpieces by Raffaello, Caravaggio, Tiziano, Rubens, and Van Dyck are hosted.
Back on our bikes and off riding among the beautiful views from Lungarno (the river banks) and the historical palaces, we get to Santa Croce, an amazing church and square that is also home to the famous historical Calcio Storico (traditional Florentine football).
After a short stop, we are ready to take on the old city center, where we see the Duomo (the main Florence cathedral). Your expert guide will fascinate you with stories and curious anecdotes of Florence. After the religious center, we head towards the political one; Piazza della Signoria, the Florentine open-air social and cultural gathering space. After this last stop, with our minds full of nice pictures, we are ready to get back, still discovering on the way some more hidden corners.
Then on the way back to the starting point, we will take the chance to stop at our favorite artisan gelato shop.
Schedule: Every Day
Duration: 2 hours
Distance: 5 km
Starting Time: 10 am and 5pm (in summer)
Level: Easy
Included: Helmet, water bottle, and private tour escort